Maher Al Mueaqly -
ماهر المعيقلي
Maher Al Mueaqly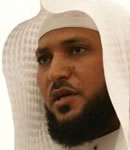 Name : Maher Al Mueaqly
Country :
Hits : 220847


Biography of Maher Al Mueaqly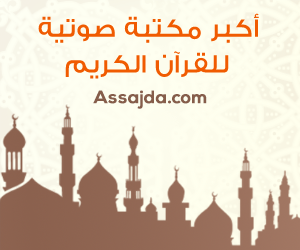 Maher Ibn Hamd Ibn Mueaql Al Mueaqly Al Baloui alias Maher Al Mueaqly is a famous reciter and imam from Saoudi Arbia, a rich country with its religious legacy and well known reciters such as Abdallah Matroud, Abdel Aziz Al Ahmed, Abdul Bari Ath Thobaity, Ali Jaber, and many others …
During all his young age, he grew up in Medina, in Saudi Arabia. Thanks to his peaceful childhood, Maher Al Mueaqly managed to obtain a PHD in mathematics at the great professors' faculty in Saudi Arabia. Due to this initial success, he was sent to teach in one of the most privileged schools; the school of the Prince Abd Al Majid in the Holy city, Mecca.
With a resolution of more knowledge, Maher Al Mueaqly earned a great Master's degree, in Islamic Sharia in 1425 of Al Hegira from the faculty of "Umm Al Qura". Then, recently, Maher Al Mueaqly has been elected as an imam in the famous and popular Mosque " The Mosque of Abd Arrahmane Assaâd ", in the holy city of Saudi Arabia, Mecca.
After acquiring more knowledge, Maher Al Mueaqly was also an imam of the Mosque of the noble and holy prophet Mohammed (PBUH) from 1426 to 1427 of Al Hegira, and then, he settled down at the great Mosque of "Al Haram Al Maki ".
By becoming so famous at his Muslim community, Maher Al Mueaqly decided to record and to publish diverse tapes, on various subjects, and therefore kept producing outstanding Quran recitations. Later on , he begun chanting on numerous TV channels, radio stations, and also web sites, such as oursand the site of Assabile that is specialized in the holy Quran during the Ramadan of every year.
On a personal level, Maher Al Mueaqly is the head of a family, married with four children: two are girls and two boys. His desire to worship God, will allow him to send all his children to the schools of Quran right by where they live; this includes the girls. Hence, everything will be passed on from generation to generation, and nothing will be lost.
Videos of Maher Al Mueaqly
Photos of Maher Al Mueaqly
Comments
No comments yet - be the first.