Ahmed Bukhatir -
أحمد أبو خاطر
Ahmed Bukhatir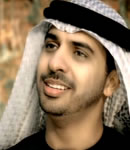 Name : Ahmed Bukhatir
Country : UAE
Hits : 35903


Biography of Ahmed Bukhatir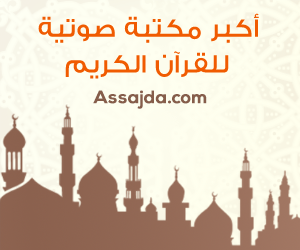 Ahmed Bukhatir is a famous religious singer from UAE. Ahmed Bukhatir was born in 1975 in Sharjah in United Arab Emirates. His Anasheeds or religious singings raise several themes, among whom mainly the constant preservation of the faith in God Allah, they evoke the pleasure of the faith, and the serenity inside of a believer.
Besides, Ahmed Bukhatir arises from a famous rich family in United Arab Emirates. Ahmed Bukhatir was awarded a degree in management, and his current work is made within the company of his father, Bukhatir Group.
In 1989, Ahmed Bukhatir began his career in religious singings, and, by offering to the public many albums like : Samtan, Fartaqi, Da' nor, and several others. These last ones, had a forehead success which amazed all his relations and family.
Hence, by his reappointed and his prestige, the realizations of Ahmed Bukhatir, were spread over all the world, through TV channels and radio stations. Also in numerous and famous religious festivals such the Holy Quran competes of Sharjah in 2002, the Festival of the Big Basket in 2004, and Um al-Qaïwaïn in 2003.
To publicize his productions in the Arabic and Muslim world, Ahmed Bukhatir decided to realize several international tours in diverse country, among them the United Kingdom (London), Australia, Canada, and others. His last ones increased his celebrity.
As well, the perfect way, to become famous and to impose his musical style internationally.
It is important also to mention that the famous Ahmed Bukhatir makes the eulogy by participating every year, in Koranic recitations in Dubai in United Arab Emirates. Without forgetting that the brother of Ahmed Bukhatir is the talented reciter Koranic and religious singer Salah Bukhatir.
Photos of Ahmed Bukhatir
Comments