Ahmed Al Ajmi -
أحمد بن علي العجمي
Ahmed Al Ajmi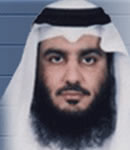 Name : Ahmed Al Ajmi
Country : Saudi Arabia
Hits : 28435


Biography of Ahmed Al Ajmi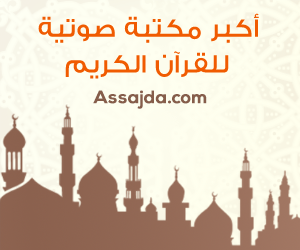 Ahmed Al Ajmi whose full name is Ahmed Ibn Ali Ibn Mohammed Al Soulaimane Al Ajmi is a famous religious singer and a reciter of the HolyQuran. He is also an imam from Saudi. Ahmed Al Ajmi was born on February 24th of year 1968 in Al Khabr in Saudi Arabia.
His famous religious songs call upon the forgiveness and divine, it includes themes in connection with the faith to the good God Allah, in connection with the Moslem religion. As for his Koranic recitations, they are soaked with a certain modesty, and innocence which ease the customs, and returns even more religious people to the good God Allah.
As for his primary studies, Ahmed Al Ajmi began the school in Al Mohammedia. This last one is located in the South of Al Khabr in Saudi Arabia. Then, he spent his secondary education to the middle school Azoubair Ibn Awam and finally he finished his high school studies to the high school El Khabr (In French, the city of the employees).
Besides, Ahmed Al Ajmi is dismissed in Sharia ' Islamic Law ' of the Islamic university ' Al imam Mohammed Ibn Saoud. Over there, he obtained his degree in the university ' Lahour ', after having left his country to join Pakistan. Further, he decided to improve his knowledge of the Moslem religion by managing to obtain the doctorate in the analysis of God Allah's sacred book, Holy Quran.
Further to the completion of his school route, His carrer came as imam. Indeed, Ahmed Al Ajmi was an imam and a clergyman of several mosques which are the following ones: the mosque Al Moghira ibn Shouâba located to Takaba (In 1404 of Al Hegira), the big mosque lcoated in Al Khabr (In 1405 of Al Hegira), then the famous mosque " Al Amir Mohammed Ibn Fahd " Located in Al Hazam Addahabi (In 1412 of Al Hegira). Then, he spent by the mosque Arrayane and finally the mosque "Khadim Al Haramayne Asharifayne" located in Jedda.
Because of his talent and his unique voice, as well as his magnificent psalmody , Ahmed Al Ajmi became one of the most symbolic faces, and one of the most famous reciters of the Holy Quran. He is at present an imam of the big mosque king Fahd ' located in Jedda.
It is also important to indicate that he is a very famous religious singer, and authors of many religious songs. We can quote among it, "Wadaânak", and "Anasheed" and others.
At the family level, Ahmed Al Ajmi is married and father of family. He has six children, whom 4 boys (Abd Allah, Abd Arrahmane, Omar, Moddey) and two girls named Meryem, Fatema.
Ahmed Al Ajmi also delivered during his life, a big production of tapes and records, containing his available Koranic recitations through all the Moslem peninsula. These last ones are spread by many radio stations, Tv channels, as well as numerous web sites. Ahmed Al Ajmi also presents conferences in Tv programs treating many subjects, and approaching interesting questions in touch with the Moslem religion.
Photos of Ahmed Al Ajmi
No photos available.
Comments