Mishary Rashid Alafasy -
Mishary Rashid Alafasy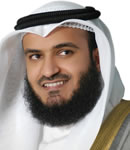 Name : Mishary Rashid Alafasy
Country : Kuwait
Hits : 71367


Biography of Mishary Rashid Alafasy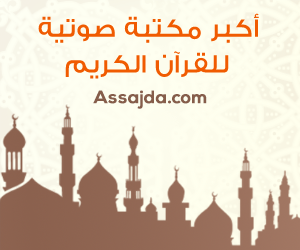 Mishary Rashid Alafasy more known under the name of Abou Nora is a famous reciter of the Holy Quran, and famous monchide ( religious Singer). He is also one of the most popular and legendary imams of the Arabic peninsula who extends from the Maghreb to Saudi Arabia. Rashid Alafasy is from Kuwait.
Mishary Rashid Alafasy was born on September 5th in 1976 in Kuwait, corresponding to 11 of the month of Ramadan of the year 1396 of Al Hegira.
Since his youngest age, Mishary Rashid Alafasy managed to become soaked himself in his religion by beginning to learn his book sacred to the middle school " Holy Quran ". He made Islamic studies specialized at the named university the Islamic University in Medina in Saudi Arabia. For that purpose, Mishary Rashid Alafasy had to leave his country to pursue his higher education.
By his psalmody and his magnificence recitation of the Holy Quran, and through his religious singings, the Sheikh and monchid Mishary Rashid Alafasy managed to dazzle and to draw the attention of several Sheikhs and scholars in Islamic sciences, like the sheikh Ibrahim Ali Shahata Al-Samanodei, the sheikh Abdurarea Radwan, the sheikh Ahmed Abdulaziz Al-Zaiat.
By this brief success, Mishary Rashid Alafasy manages to become, an imam of Masjid Al-Kabir, the big mosque in Kuwait. Over there, he manages Tarawihs during the sacred month of Ramadan. Therefore, he won more prestige and fame on an international scale, also in his country, where the faithful appreciate him particularly. The sheikh held at his disposal two famous TV channels, which are the following ones, TV Alafasy and Alafasy Q. He spreads his Koranic recitations, and his religious songs.
Personally, Mishary Rashid Alafasy is married, and father of family. Indeed, the good God Allah " razakahou " two girls that God Allah protects them.
As was previously said, Mishary Rashid Alafasy is also the author of several religious songs in the Arabic peninsula. Like the following ones: macaw Addonia, Dikrayat, Tala3a Al Badr, Anta Rahmani, Kon ma3a Allah and others.
Today, Mishary Rashid Alafasy records his tapes which contain his Koranic recitations. Regularly, Mishary Rashid Alafasy organizes conferences in which they expose important subjects in connection with the religion and the Islamic sciences; questions about the Islamic law and his application.
Web sites, TV channels, radios stations, are interested in his productions, which are Mach ' Allah, of an extraordinary magnificence.
Photos of Mishary Rashid Alafasy
Comments