Fares Abbad -
فارس عباد
Fares Abbad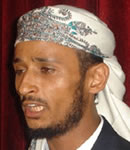 Name : Fares Abbad
Country : Yemen
Hits : 49484


Biography of Fares Abbad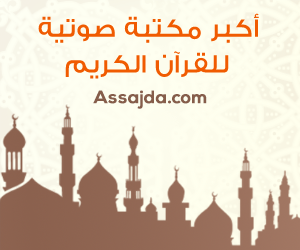 The great Sheikh Fares Abbad, religious man and reciter from Yemen, is a famous Imam with an exceptional voice and a psalmody which has been developing little by little.
Sheikh Fares Abbad became an imam of Abd Arrazaq Affifi Mosque located in the city of Ryad in Saudi Arabia during a period of ten years.
The great Sheikh Faris Abad has a wonderful and harmonious voice which allows him to make conferences and Islamic "Jalssatte", in the presence of tens of faithful interested people in his personal experience, and interesting opinions regarding subjects of significant importance. Hence, these conferences made Sheikh Faris Abad a real celebrity and talent. Indeed, his Quranic recitations are a genuine harmony.
Numerous web sites and TV channels spread chants and productions of Sheikh Fares Abbad, also radio stations. All of this makes of the great Sheikh Fares Abbad a man with genuine high status.
Photos of Fares Abbad

Comments
No comments yet - be the first.