Salah Bukhatir -
صلاح بو خاطر
Salah Bukhatir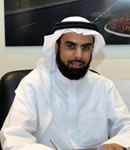 Name : Salah Bukhatir
Country : UAE
Hits : 163051


Biography of Salah Bukhatir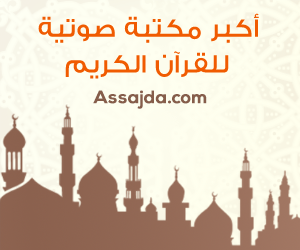 Salah Bukhatir, a great Saudi imam and Sheikh, and a great religious person which his psalmody is incredibly harmonious. He was born in Saudi Arabia. His fame and popularity throughout the Arabic Muslim world, and through his country Saudi Arabia, allowed him to be an example and source of all the things that concern the Islamic religious studies.
Indeed, since an early age, Salah Bukhatir learned and memorized the Holy Quran under the assistance of those who were a reference and example in this world where the competition takes place day by day, and therefore nobody escaped it. Salah Bukhatir has a brother who himself was fascinated by religious little songs "The Annacheed", his name is Ahmed Bukhater, who is also a famous Muslin singer. Hence, we can conclude that this passion is passed from generation to generation, making of it a family passion.
Thanks to the soft voice which he possessed, Salah Bukhatir managed to record numerous religious Quranic tapes such as Islamic records. Their edition appeared in many Saudi radio stations, web sites like ours, also TV channels were very interested to spread his psalmody in great demand by the Saudi public, or rather by the Muslim public in the entire world.
Salah Bukhatir spread his productions for his Muslim brothers; he organized conferences about his personal experience regarding the Quranic religious studies. These conferences treated interesting diverse subjects, and also answered numerous questions concerning the religious world.
Currently, Salah Bukhatir is a famous imam at the Sheikh Saoud mosque in Al kassimi in Charika. Over there, Salah Bukhatir led five prayers, besides those of Tarawihe at the mosque of Al Haram Al Madani Acharif.
Photos of Salah Bukhatir
Comments
No comments yet - be the first.