Imad Zuhair Hafez -
عماد زهير حافظ
Imad Zuhair Hafez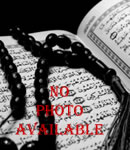 Name : Imad Zuhair Hafez
Country : Saudi Arabia
Hits : 20687


Biography of Imad Zuhair Hafez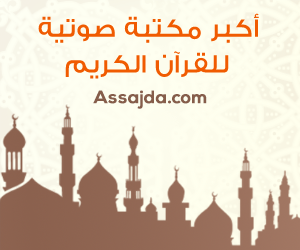 The Sheikh Imad Zuhair Abd ElKader Hafez, more known under the name of Imad Zuhair Hafez, is a talented reciter and famous Saudi imam. He was born in Saudi Arabia where he was named an imam of many famous mosque, in Medina.
From the beginning of his career as imam, Imad Zuhair Hafez recorded his Koranic recitations in audio tapes and sometimes video tapes.
Besides, Imad Zuhair Hafez, since his youngest age, decided to learn and to memorize the Soly Quran. So, he manages not only to learn theHoly Quran and never to forget it but he learned also the tajwid of the verses of God's book.
From this, Imad Zuhair Hafez become famous, and we spoke about him as a learned monk or even sometimes as reciter and Saudi imam.
Hence, numerous Tv channels, by their famous broadcasts spread his productions, also international and Saudi radio stations, and many web sites.
The famous Sheikh Imad Zuhair Hafez was lucky to participate in many conferences and in seminaries treating diverse subjects and questions concerning the Islamic sciences and the Tajwide. Imad Zuhair Hafez organized several times, a collective jalassates which he gives his opinion and acquired more experience. And, on an international scale (In the Arabic Moslem peninsula, and some countries of Europe) and national.
Imad Zuhair Hafez is the author of some works which like: qurani Al Kassas Al, Al Manhaj Assahih wa Atharou fi Addaâwa ila Allah and others. It, shows us the good of the young Sheikh Imad Zuhair Hafez.
It is important to note and to point out that The famous Sheikh Imad Zuhair Hafez is the current president and the general member of council of the administration of the charity for the learning of the Holy Quran in the Medina in Saudi Arabia.
Photos of Imad Zuhair Hafez
No photos available.
Comments
No comments yet - be the first.