Ahmed Saoud -
أحمد سعود
Ahmed Saoud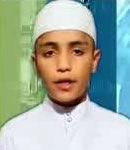 Name : Ahmed Saoud
Country : Saudi Arabia
Hits : 63677


Biography of Ahmed Saoud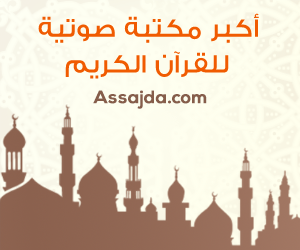 The young Sheikh Ahmed Saoud is a famous reciter of The Holy Quran, and legendary religious child. The young Sheikh Ahmed Saoud is from Saudi Arabia. Through his magnificent psalmody, he cracks the voices and makes them weep with joy and satisfaction, just like his fellow Saudis.
The young Sheikh Ahmed Saoud organized several jalassates or rather conferences about various themes and diverse subjects, which tens of faithful audiences attend with admiration every year. All these events occurred when he was still a child. A lot of instructors and religious men have been helping him become a great Sheikh one day.
Many TV channels, radio stations and web sites spread the productions of the young Sheik Ahmed Saoud.
Since his young age, the young Sheikh was interested in Islamic sciences which amazed his relatives and acquaintances. What a magnificent voice he has. May God bless him and be with him in his journey to reach the top of success and glory.
Photos of Ahmed Saoud
Comments
No comments yet - be the first.