Ahmed Al Ajmi -
أحمد بن علي العجمي
Ahmed Al Ajmi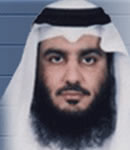 Name : Ahmed Al Ajmi
Country : Saudi Arabia
Hits : 259628


Biography of Ahmed Al Ajmi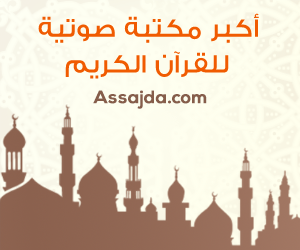 Ahmed Ibn Ali Ibn Mohammed Al Soulaimane Al Ajmi alias Ahmed Al ajmi was born in February 24th, 1968 in the region of Al Khabr in Saudi Arabia. He is not only a great famous reciter, but also an imam of a very well known mosque.
During his youngest age, a sense of knowledge was born in him, which allowed him then to join the so called 'Al Mohammedia' primary school, located in the South of Al Khabr. He, then, pursued his education in 'Azoubair Ibn Awam' middle school. In order for him to finish his educational path, he continued his higher education in the Al khabr high school ( Meaning city of the employees). Ahmed Al Ajmi left Saudi Arabia to pursue his studies in Pakistan. He therefore obtained a degree at the university of ' Lahour ' in Pakistan. He also got his license in the Islamic Sharia at the university of the great Sheik "Al imam Mohammed Ibn Saoud ". Thus, Ahmed Al Ajmi did not stop there, since he recently acquired his doctorate in the explanatory analysis of the holy Quran.
His private life has been full of success as well; and due to his happiness around his family that helped the young Sheik reach the summit of the excellence. Indeed, he is a father of 6 children and the head of his family. Among his 6 children, there are 4 boys, who are Abd Allah, Omar, Moddey and Abd Arrahmane. He has two girls; Fatema and Meryem.
His career began when he first prayed at the mosque of "Al Moghira ibn Shouâba " in Takaba in 1404 of Al Hegira . Then he started a new session in the Al Khabr's holy mosque, where he is originally from, in 1405 of Al Hegira. His professional career continued when he went to Al Amir Mohammed Ibn Fahd'' in Al Hazam Addahabi in the year 1412 of Al Hegira.
This course of talent and excellence in his voice did not leave him undistinguished, since he produced several albums and records, such as: "Wadaânak", "Anashid"...
Then, he decided to hold big conferences and lead TV and radio shows in several stations. He was dealing with subjects relative to islam, and to the rules of the Islam. He also launched tapes of his performances and productions that are known internationally via the media, just like it is the case of our website. To sum up, it is worth mentioning that thanks to his exceptional voice and his
extraordinary talent, he became one of the most famous reciters the Quran in the world. Hence, in his own country, he became the imam of the king's Fahd mosque in Jeddah.
Videos of Ahmed Al Ajmi
Photos of Ahmed Al Ajmi

Comments
No comments yet - be the first.