Adel Al Kalbani -
عادل الكلباني
Adel Al Kalbani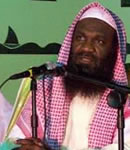 Name : Adel Al Kalbani
Country : Saudi Arabia
Hits : 69692


Biography of Adel Al Kalbani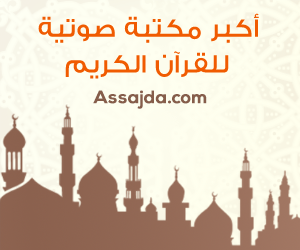 The great Sheikh Adel Al Kalbani was born in the holy month of Ramadan in 1378 of Al Hegira. Adel Al Kalbani was a famous reciter of the Holy Quran, and a famous imam as well.
During all his childhood, Adel Al Kalbani liked the analysis of the Holy Quran and memorized it very fast. Indeed, the famous Sheikh Adel Al Kalbani decided to learn, with abstinence and determination the studies of the Holy Quran under the supervision of Muslim teachers and experts. We site among those people: Sheikh Abdullah bin Jabrin, the Sheikh Mohamed Bin Nabhan bin Hussein, the Sheik Ahmad Mustapha and others…
So, the great Sheikh Adel Al Kalbani obtained with excellence a license in teaching the Holy Quran only after ten readings.
After finishing his education in analysis of the Holy Quran, the great Sheik Adel Al Kalbani went back to Mecca where he became an imam of the great Masjid El Haram. Thus, after accepting this new way, the great Sheikh Adel Al Kalbani became imam of numerous mosques in the Holy city of Jedda such as the mosque of King Khaled Bin Abdulaziz where he stayed for25 years.
Currently, the great Sheikh Adel Al Kalbani is an imam at the famous mosque of Al Haram in Mecca, in Saudi Arabia, where he was also a clergyman.
A new opportunity has come to him, the 6th night of the month of Ramadan in 1429 of Al Hegira, he led the prayer during three out of five day prayers: Haram in Tarawihs and Chaf3 wa Al Watr; it was his first attempt to show his psalmody, his incredible talent and exceptional voice.
Photos of Adel Al Kalbani
Comments
No comments yet - be the first.