Abdul Bari Ath Thobaity -
عبدالبارئ الثبيتي
Abdul Bari Ath Thobaity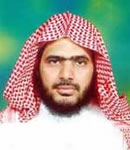 Name : Abdul Bari Ath Thobaity
Country : Saudi Arabia
Hits : 30865


Biography of Abdul Bari Ath Thobaity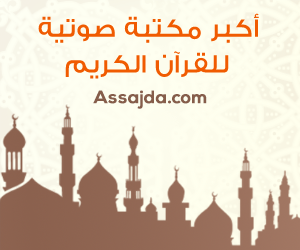 Abdul Bari Ath Thobaity whose full name is Abdul Bari Ibn Awad Ibn Ali Ath Thobaity is a famous religious man, and a great imam from Saudi Arabia. Abdul Bari Ath Thobaity is endowed with a magnificent voice which makes enliven the senses and the customs, he is one of those who reach the popularity and the celebrity by their extraordinary psalmody. Abdul Bari Ath Thobaity was born in 1380 Al Hegira in the holy city Mecca in Saudi Arabia.
During all his youngest age, Abdul Bari Ath Thobaity grew and was born in Mecca, Islamic reference city. His love for the Islam came by this atmosphere which reigns in constancy in this holy city of Saudi Arabia. He began his studies over there and obtained his university degree with excellence, also his Bachelor's degree in sciences in the faculty of Saudi King Abd EL Azziz in the year 1415 Al Hegira.
Abdul Bari Ath Thobaity obtained his supper degree in Sharia in the university Umm Al Qura located in his home town, Mecca EL Mouharama in the year 1409 of Al Hegira as well as the Master's degree " EL Magister " of the faculty of Chariâ six years after he obtained the degree in Chariâ, that is in 1415 Al Hegira.
Very young, Abdul Bari Ath Thobaity became an inspector of the learning of the Holy Quran in Jedda, placed next of Mecca. Then this brief, cross as inspector, Abdul Bari Ath Thobaity became an imam in 1397 of Al Hegira during the month of Ramadan in England in an Islamic complex to be more precise.
Abdul Bari Ath Thobaity recorded his psalmody, in numerous tapes grouping together all Koranic recitations. Besides, of numerous channels, and radio stations, are interested in Abdul Bari Ath Thobaity and his magnificent production.
Besides, many web sites, write about him and spread his Koranic recitations. Hence, Abdul Bari Ath Thobaity made numerous conferences and won with bravery the international competition for the learning and reciting the holy Quran, in the holy city of Makka El Mouharama.
Photos of Abdul Bari Ath Thobaity

Comments
No comments yet - be the first.