Abdel Aziz Al Ahmed -
عبد العزيز الأحمد
Abdel Aziz Al Ahmed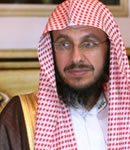 Name : Abdel Aziz Al Ahmed
Country : Saudi Arabia
Hits : 63440


Biography of Abdel Aziz Al Ahmed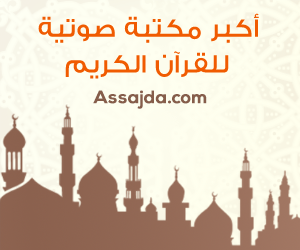 Abdel Aziz Al Ahmed whose full name is Abdel Aziz Ibn Abd Allah Ibn Mohamed Al Ahmed is a great religious man and an imam from Saudi Arabia. He is also a famous man, with an extraordinary psalmody. Abdel Aziz Al Ahmed was born in Saudi Arabia 20 Rajab of year 1387 Al Hegria in Bérida, in a small municipality.
But how a great Sheikh who is Abdel Aziz Al Ahmed has this big fame, so surprising? Let's study a little his school route to begin. Indeed, Abdel Aziz Al Ahmed joined the scientific institute located in Bérada in Saudi Arabia.
Hence, he obtained a Bachelor's degree in psychological sciences, and he attributed by the Islamic university Mohamed Ibn saoud in the year 1410 of Al Hegira. But Abdel Aziz Al Ahmed did not stop there, he had his excellent Master's degree with pride and will, but not only he obtained this last one, but Abdel Aziz Al Ahmed decided to finish his doctorate in the year 1423 of Al Hegira. Today, the Sheikh Abdel Aziz Al Ahmed prepares a different doctorate treating the subject of the Sharia and the Islamic studies including the analysis of the Holy Quran.
During his youngest age, Abdel Aziz Al Ahmed memorized the Holy Quran very fast. His circle of acquaintances encouraged him day after day in his road. This learning of the Holy Quran were under the supervision of the great and famous Sheikhs. Like, the Sheik Abd Allah Al Bassam, the great Sheik Aid Alyahya and Mohamed Al Mansour, also Soulaimane Al Ghafis (During the period between 1402 and 1404 of the Arabic calendar), and also Abd Al Aziz Al Harbi in the year 1417 of Al Hegira.
The Sheikh Abdel Aziz Al Ahmed attended several conferences during his life, treating diverse subjects, also he was invited in many TV programs. We can quote the most famous like: the famous station(resort) of the holy Quran in Saudi Arabia, the national television of Saudi Arabia, but also Al Majd, and without forgetting Assharika…
The Sheikh Abdel Aziz Al Ahmed was the author of several works and very popular Islamic books, and he produced many recordings. However, we can quote some productions which he realized during his long life: suffering and orientation and the psychological health in Ibn Al Kaim, and My son.
Besides, the Sheikh Abdel Aziz Al Ahmed was a great imam in numerous mosques, like, the mosque of Kassim, named Arrachid and Ibn Sobaih, the famous mosque of Albadaoui in the holy city, Mecca…
He was luck because he studied under the aegis of great Sheikhs, The Sheikh Abdel Aziz Al Ahmed decided to give private tuition, at the arrangement of all who like to acquire his experience and his completed psalmody. The Sheikh Abdel Aziz Al Ahmed organizes editions treating subjects on the psychological sciences, which are his speciality.
And all this without forgetting the fact that the Sheikh Abdel Aziz Al Ahmed presents himself conferences in big event for the amateurs and also the men of religion, or his colleagues. These conferences take place in various countries, like United States, exactly in Colorado, in Saudi Arabia and in numerous prisons.
Videos of Abdel Aziz Al Ahmed
Photos of Abdel Aziz Al Ahmed
Comments
No comments yet - be the first.