NurDin Hamza Al Maghriby -
نور الدين حمزة المغربي
NurDin Hamza Al Maghriby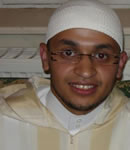 Name : NurDin Hamza Al Maghriby
Country : Morocco
Hits : 35898


Biography of NurDin Hamza Al Maghriby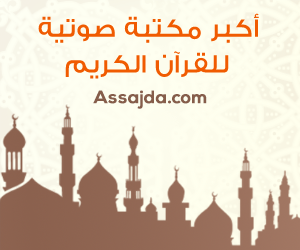 NurDin Hamza Al Maghriby, a great religious man and reciter has an exceptional psalmody and a harmonious voice, he is a famous French imam with Moroccan roots, exactly fromOuarzazate; the region where his parents and his ancestors were born. NurDin Hamza Al Maghriby was born in 1986 in Meurthe-et-Moselle located in France.
Neither anything nor anybody was able to predict the future of the young NurDin Hamza Al Maghriby, which he has become today a surprise to his relations and family. The fact that his country of residence is France, which is not a Muslim but laic, did not prevent NurDin Hamza Al Maghriby to pursue his dreams and expectations.
Indeed, from his youngest age, NurDin Hamza Al Maghriby showed some determination and willingness. So, he quickly learned the Arabic language with the support of an instructor, and in parallel the French language which was indispensable to him because he lives in France. After he learned this beautiful language, which is the Arabic language, NurDin Hamza Al Maghriby decided to learn Islamic studies.
The Sheikh Amine Nejdi helped him to realize his first step towards the world of the Islamic studies; teaching him that he should never forget his origins and to show to the whole world that the French citizenship and the Muslim religion can coincide without problems.
NurDin Hamza Al Maghriby has had the honor and the pleasure to replace his instructor during the night-prayers Tarawih, as well as in the recitations or Khoutba of Friday, corresponding to the day of Friday, which it is an honorable day to all Muslims.
NurDin Hamza Al Maghriby gives religious lessons "Dourous" in the same mosque, making of that the second step towards the success. Numerous subjects are being treated with attention and precision, as an example, the importance of the prayers, the pilgrimage, the holy month of Ramadan, not only in the Arabic language but also in French for the French Muslims who do not speak Arabic.
NurDin Hamza Al Maghriby did not learn or memorize the entire Holy Quran, but only mastered six Ahzab among the 60 that form God's book, Allah. Currently, NurDin Hamza Al Maghriby assists more conferences and Jalassat in particular those of the great and famous sheikh Ahmed Al Habti of Tajwid.
Videos of NurDin Hamza Al Maghriby
Photos of NurDin Hamza Al Maghriby
Comments
No comments yet - be the first.