Laayoun El Kouchi -
العيون الكوشي
Laayoun El Kouchi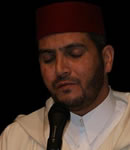 Name : Laayoun El Kouchi
Country : Morocco
Hits : 50994


Biography of Laayoun El Kouchi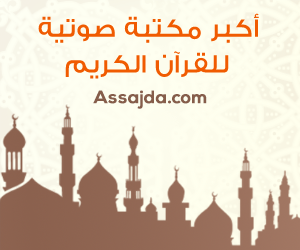 Laayoun El Kouchi, a great imam and religious man, has an extraordinary psalmody and a magnificent voice that makes us closer to Allah, our God.
Hence, thanks to Laayoun El Kouchi, who is not only sharing his feelings with his listeners about the islam, but in reality, also moves up the slave "El 3abd" closer to his creator "El Khalik El khalad ". In fact, there are others who perform the same duty.
The great Sheikh Laayoun El Kouchi was born in 1967, in Safi, the city of his parents, South of Casablanca city in Morocco " EL Maghreb ". During all his childhood, he lived the perfect worship of Allah, our good God.
Indeed, the great Sheikh Laayoun El Kouchi learned and memorized the Holy Quran by the age of 9 years old. Also, Laayoun El Kouchi did his primary studies in the city of Safi, as well as his high school and university studies. As a matter of fact, Laayoun El Kouchi had his high school degree with an honorable mention. He chose the literature of arts as a specialization, away from his initial passion. However, that was not a reason to drop his dreams of becoming a famous religious person.
Therefore, currently, the great Sheik Laayoun El Kouchi conquered fame of becoming an imam and reciter of the mosque of Al Endalous in the district of Anasi, in Morocco.
Videos of Laayoun El Kouchi
Photos of Laayoun El Kouchi
Comments
No comments yet - be the first.