Walid Al Dulaimi -
وليد الدليمي
Walid Al Dulaimi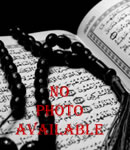 Name : Walid Al Dulaimi
Country : Iraq
Hits : 11448


Biography of Walid Al Dulaimi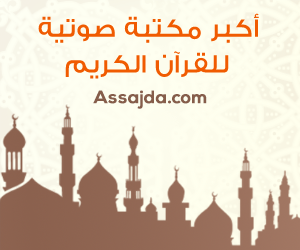 The great Sheikh Walid Al Dulaimi is a famous imam of the biggest mosques of his country. He is also one of the symbolic faces of the Islamic sciences, and one of the most famous clergymen of Iraq and even on an international scale (Through all the Moslem peninsula, and some countries of Europe).
At a moment of his life, the Sheikh Walid Al Dulaimi decided to leave his country and to settle down definitively in Kuwait where the conditions can allow it (no war…).
Since some years, Sheikh Walid Al Dulaimi spread his works among which his famous Koranic recitations. So, he won the prosperity and celebrity, over there in Kuwait.
The honorable Sheikh Walid Al Dulaimi often organizes small conferences opened to all the public Muslim. And, it was the opportunity for him to share his opinions and experiences with the others, and to treat subjects of high importances.
His psalmody amazed more than one, and web sites, and radios stations and Tv channels spread, in pleasure of the admirers of God Allah, his recitations which let people surmount the pains and the difficulties of the life.
Photos of Walid Al Dulaimi
No photos available.
Comments
No comments yet - be the first.