Mohamed Tablawi -
محمد الطبلاوي
Mohamed Tablawi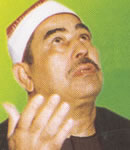 Name : Mohamed Tablawi
Country : Egypt
Hits : 38774


Biography of Mohamed Tablawi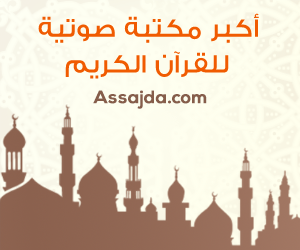 Mohamed Tablawi, whose full name is Mohamed Mahmoud Tablawi, is a great reciter and scholar of islam studies from Egypt. The great Sheikh Mohamed Tablawi is one of the most famous Imams in his country, and also in other Muslim countries. He is also a man of great status. The great Sheikh Mohamed Tablawi lived in the village of Met Okba in the 14th of November 1934, in Egypt.
The great Sheikh Mohamed Tablawi begun learning and memorizing the Holy Quran by the age of 4 years old; the age when a child usually starts to speak correctly. This fact astonished his family and relations, and was a sparkle of hope in the future of Mohamed Tablawi. Six years later, the great Sheikh Mohamed Tablawi easily recited the full sixty hizbs of the Holy Quran.
Furthermore, the great Sheikh Mohamed Tablawi started his education and finished them by earning a degree in lectures at Al Azhar, with good grades in 1956.
At the age of 15 years old, the great Sheikh Mohamed Tablawi had to relearn the Holy Quran so that he could maintain it better and never forget it. His status grew little by little, and his Quranic recitations earned certain fame during great Islamic nights that were organized by the greatest people of religion in Egypt; among them the scholars and famous elite.
After this first genuine success, the great Sheikh Mohamed Tablawi had to wait a period of nine years (for unknown reasons), in order to finally become imam and professional reciter in the famous Egyptian TV channel.
He was tucked in under the wings of the great Sheikh Abd Al Fatah Al Kadi and Sheikh Mohamed Al Ghazali who could, with their superior authority, omit one of the acquired conditions to become who he is now. This condition was maintaining the changes of melody.
In spite of this obstacle, the great Sheikh Mohamed Tablawi became famous in the large Muslim community, and in countries like Saudi Arabia and Kuwait…and other Muslim countries. This would help him to produce several magnificent tapes that are available in different sites, TV channels and radio stations.
The great Sheikh Mohamed Tablawi organized as well conferences treating different subjects regarding the Muslim religion and its practices, also courses of recitations of the Holy Quran in Egyptian mosques. The great Mohamed Tablawi takes part in discussions where he shares his opinions of great significance and experience in Islamic studies.
The great Sheikh Mohamed Tablawi earned the honor of reciting the Holy Quran, before kings and princes at the funeral of the Jordanian king's mother, Al Hussein, and also in the funeral of the Moroccan king Hassan II in 1999, and after the death of Bassel, the son of the ex- Syrian president Hafed Al Assad. Mohamed tablawi not only earned more prestige and prosperity, but also was named "the Golden Voice".
Photos of Mohamed Tablawi
Comments
No comments yet - be the first.