Mohamed Seddik El Menchaoui -
محمد صديق المنشاوي
Mohamed Seddik El Menchaoui

Name : Mohamed Seddik El Menchaoui
Country : Egypt
Hits : 148447


Biography of Mohamed Seddik El Menchaoui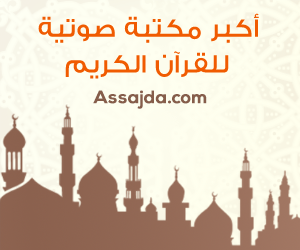 Mohamed Seddik El Menchaoui, famous imam and reciter of the Holy Quran, he is a man of religion from Egypt. He was born in the year 1920 in a small village called Munsha'a in Sohage in Egypt. Mohamed Seddik El Menchaoui is among the best specialists of the Quranic analysis, and one of the most famous extraordinary chanters.
This gift was transmitted to him from generation to generation, since Mohamed Seddik El Menchaoui's father, Sheik Seddik EL Menchaoui, was also one of the most known reciters in his region where he lived during his youngest age. Mohamed Seddik El Menchaoui's brother is the great sheik Mahmoud El Menchaoui, whose popularity did not stop increasing.
Mohamed Seddik El Menchaoui, since his youngest age, and to be precise, since the age of 8 years old, learned and memorized the Holy Quran, with the support of his brothers and parents, especially his father, who implanted in him the example and reference of the religious field.
Thanks to his extraordinary voice and chant, Mohamed Seddik El Menchaoui produced several recordings of this voice, and many recitations of the Holy Quran in numerous mosques among which we can site; the mass mosque, the mosque Al Aksa, some mosque in Libya, and Kuwait …
After this perfect appearance success, Mohamed Seddik El Menchaoui managed to draw the attention of numerous radio stations, TV channels, and as well as many web sites that we cannot mention due to the long list. He broadcasted his recitations of The holy and showed the world the magnificence of his chants.
Later on, Mohamed Seddik El Menchaoui manageed to participate and to assert himself in collective recitations with the famous reciters and other men of religion; the great Sheik Kamel Al Bahtimi and the great Sheik Fouad Al Aroussi .
Unfortunately, Mohamed Seddik El Menchaoui was almost murdered through poisoning, that was arranged by some colleagues of his.
In his private life, Mohamed Seddik El Menchaoui got married twice, during these two marriages, he had four boys and two girls from his first wife and five boys and four girls from the second one. Regrettably, a tragic event struck his family; he lost his wife in the year 1968, in the pilgrimage.
Besides, his determination weakened to the point that he refused to recite the Holy Quran in front of the famous Egyptian president Abd Annasser. Then finally, the great Sheik Mohamed Seddik El Menchaoui passed away on Friday, June 20th of that year 1969 (corresponding to the Arabic date of the 5th of Rabi' e II, 1389 of Al Hegira), and that happened due to a tragic sickness.
Videos of Mohamed Seddik El Menchaoui
Photos of Mohamed Seddik El Menchaoui
Comments
No comments yet - be the first.