Antar Muslim -
عنتر مسلم
Antar Muslim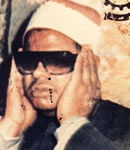 Name : Antar Muslim
Country : Egypt
Hits : 70626


Biography of Antar Muslim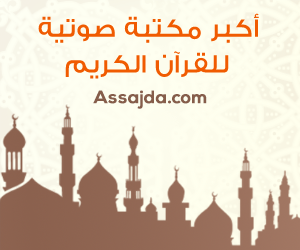 The great Sheikh Antar Saîde Muslim is a famous religious man, native Egyptian imam with an exceptional talent that everybody admires. Sheik Antar Saîde Muslim has becomes very popular due to his chants which have been spread on both national and international levels. He was outstanding as a reciter of the holy Quran; the best among those we cannot compare.
Sheik Antar Saîde Muslim was born in the village of El Aâma in the center of Koutour in the western province, in November 17th in 1936 in Egypt. Antar Muslim was born in full health, without any complications, but a few months after his birth, a light disease stroke his eyes. Regrettably, because of analphabetism and of lack of medical structures in that region, his grandmother used of bad droplet which had a fatal impact on the view of the young Sheik Antar Muslim. Hence, Antar Muslim lost eyesight at his first birthday.
At that moment, Sheik Antar Muslim's father decided to help his son to learn the holy Quran. Even though his family did not believe in him, Sheik Antar Muslim persevered in his career and managed to show them the opposite by learning and memorizing the holy Quran.
After this important chapter of his life, the family of the great Sheik Antar Muslim decided to direct his primary studies to Alazhar, a place where nobody can leave unless they learn the holy Quran and memorize it perfectly.
What amazed all his peers is the fact that Sheik Antar Muslim obtained the best acknowledgements for his recitation of the holy Quran, while he was visually handicapped. But the will of Sheik Antar Muslim did not end since he pursued learning the sixty "Hizbs" of the holy Quran by the age of 8.
Sheik Antar Muslim began his career by reciting in joyful ceremonies or burials in the nearby villages; he was only twelve years old back then. Later on, Sheik Antar Muslim learned the measures and the musical intonations, with young apprentices older than him, and thanks to their guidance, he learned how to play instruments such as EL Oud, the guitar regardless of his sight deficiency. At this precise moment, his passion for music and instruments increased day after day until he became a genuine talent. Besides, he participated, thanks to his wonderful voice, in birth ceremonies, where he always had the chance to show his skills and performances.
Also, Sheik Antar Muslim excelled in studying the readings of El Naghm (Musical sounds). Since then, he never missed any opportunity to recite the Quran. Indeed, by a special invitation that came to him via the Saudi prince to attend the pilgrimage, Sheik Antar Muslim led a prayer in a great Mosque, which was a huge surprise to the greatest Saudi Sheikhs.
In his private life, Sheik Antar Muslim is married and a father of twenty one children of whom he is particularly proud; in particular his well known son Sheik Samir, whome in return enjoys the pride of being Sheik Antar Muslim's son.
Sheik Antar Muslim died on Thursday, September 6th, 2008. His death was a great disappointment and misfortune to his big admirers and close relations.
Videos of Antar Muslim
Photos of Antar Muslim
Comments
No comments yet - be the first.